On the subject of the sexuality of trans admirers, I have had another question that gives me a chance to help some of you with some confusion. One of our sweet guys from South Australia, let's call him D 😉 (Hi, hunny, you know who you are ;-))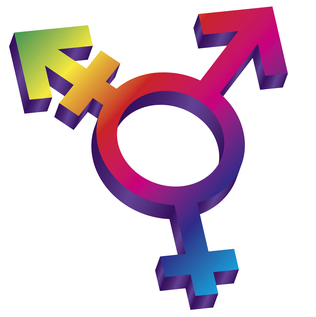 The question relates to a subject that is in fact partially covered in my guide, but just to reiterate, if a guy likes to date and have sex with T-Girls it doesn't make him gay. There is a strange dynamic involved with this kind of relationship because many guys question this. It can put them off dating a T-Girl or make them feel like they are weird or they have to keep it like a dirty little secret. It's not a dirty secret; it's a fact of life that some men are attracted to T-Girls and with very good reason 😉
T-Girls offer something special (and I am not just talking about added extras) that men find irresistible. They are feminine but they also understand what it's like to be a guy. Men want someone who understands them and T-Girls want a man who understands them, too. Most T-Girls are either pre-op or post-op and those who are pre-op are such because they do intend to have the surgery at some point and become fully female. However, money can play a large part in how soon they have the surgery and it's not down to a moral decision, but a financial one for many.
Pre-op T-Girls are feminine from the waist up and the thighs down and they dress to impress, have a very female way of being and they are just like any other lady. Post-op T-Girls have been through the entire process and are fully functioning females in virtually every respect.
Essentially, it is your choice who you desire to date, who you choose to love and who you hang out with as a friend. Whether you want are comfortable with your choice is your own issue that you need to find your own solution or resolution to and no one can help you with that. You have to feel comfortable in your own skin before you can be who you are and that includes whom you date.
If you like men as men, you might be gay. If you like women as men, you might be a lesbian 😉 and if you like men as women it just means you are attracted to someone you find attractive. Let's not label it, eh? 😉 Just have fun, treat your T-Girlfriend with respect and love and you will reap the benefits 😉
Download my transgender dating guide. It's free! Just click the link to get started.